"THE PHYSICIAN PRACTICE MANAGEMENT COMPANY ®"
Adding Value: Argus strives to add superior value by focusing exclusively on all aspects of physician practice management for solo practitioners, groups, hospitals, IPA's and billing companies with the following services: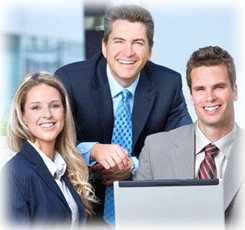 Argus provides state of the art web-based systems.
Argus provides an "a la carte" menu of services.
Argus provides high value / low cost systems and services through economies of scale and efficient technologies.
Argus provides "One Stop Shopping" for all physician practice management services.
Argus provides negotiating leverage by tying physicians together in a "Physician Purchasing Co-Op".
HISTORY

Argus Medical Management was formed in 1995 as a joint venture between St. Mary Medical Center in Long Beach, California and ProHealth Partners, a new integrated primary care medical group formed at the same time. All aspects of the management services were designed by physicians for physicians. In 2001, the physicians managed by Argus and the Argus management team purchased St. Mary Medical Center's entire ownership in Argus. Today Argus is one of the few successful physician practice management companies in Southern California.
"KEY PERSONNEL"
Chief Executive Officer: Robert C. Boullon

Robert Boullon has been involved with Argus since its inception in 1995 as the Acting Administrator and CEO for Argus. Previous to working for Argus Mr. Boullon held various positions in hospital finance at hospitals in S. California including Northridge Medical Center, City of Hope, St. Joseph, Burbank, Western Medical Centers, and St. Mary Medical Center in Long Beach. Mr. Boullon has taught HealthCare Finance Courses at v arious Universities in S. California including Cal. State Northridge, Chapman College and Cal. State Long Beach. Mr. Boullon is a past president of the HealthCare Financial Management Association of S. California and has made numerous presentations at HFMA conferences. Mr. Boullon holds graduate degrees in Public Health from UCLA and Business from U.C. Irvine.
Chief Integration Officer: Peachy Paulino

Ms. Paulino had a background in large scale business process reengineering projects, system implementation and business consulting prior to joining Argus in 2004. With a degree in Management Engineering and recent certification as a PMP (Project Management Professional), Ms. Paulino has been instrumental in improving operations throughout Argus. She oversees IDS-Argus (our Offshore Operation), Argus Information Systems, Population Health Mgmt., New Clients/Physicians Onboarding, Systems Development, Risk Management, Group Purchasing and Marketing Coordination.
Chief Operating Officer: Judy Phan

Ms. Phan joined Argus in 2018 and brings over 20 years of experience in healthcare. Prior to joining Argus, Ms. Phan held several leadership positions with managed care organizations and MSOs (management services organization) and has vast experience in physician network development in existing and emerging markets. She also led the management for several IPAs in California and other states with changing healthcare landscapes. Ms. Phan oversees the Regional Management team which services the primary and specialty care physician networks and the Human Resources team. She holds an undergraduate degree in Business Administration/Psychology from UC Irvine and has lived in Southern California for over 40 years.
Executive Director, Revenue Cycle, Credentialing & Contracting: Eva Pleitez

Ms. Pleitez has been working for Argus since inception (1995). She oversees Argus' Revenue Cycle Operations, Credentialing, Contracting and serves as the Liaison for Argus' Key IPA Master Contracts. Ms. Pleitez holds a Bachelor's Degree in Business Management.

Imee Tanseco, CPC, ICDCT-CM
Director
Coding

Niki Fafoutis
Asst. Director
Financial Operations Support & Strategic Accounts

Michelle Higginbotham
Asst. Director
Population Health & Clinical Applications Support

Christine Yoshioka
Asst. Director
Population Health & Clinical Applications Support

Kathy Bala
Manager
Credentialing

Christina Thanadabout
Controller
Finance

Karen Hale
Sr. Regional Manager

Patty Durna
Sr. Regional Manager

Irene Valenzuela
Sr. Regional Manager

Desiere Hernandez
Sr. Regional Manager

Sally Guirguis
Sr. Regional Manager

Manuel Gonzalez
Regional Manager
Jessica Escareno
Regional Manager
Executive Consultant: Shing Huang, Accounting

Ms. Huang had extensive experience in public accounting, hospital and IPA finance prior to joining Argus in 1997. Ms. Huang oversaw all financial operations and Human Resources for Argus and served as CFO and COO for Argus' strategic accounts. Ms. Huang holds a Bachelors Degree in Business from Cal. State Northridge.
Consultant: Vivian Bigam, EMR

Mrs. Bigam held several positions in Revenue Cycle Management before joining Argus as Director of the Billing Department in 1995 (inception). Mrs. Bigam also led Argus' efforts in EMR, HIE, and Meaningful Use. Mrs. Bigam is a recipient of the Optum / CareTracker Lifetime Achievement Award for her efforts in Revenue Cycle and EMR and serves as the Chairperson for the CareTracker Users Group. Mrs. Bigam now serves as a consultant in EMR, EMR Connectivity and HIE for Argus.
Consultant: Linda Grow, Risk Management

ARGUS' JOURNEY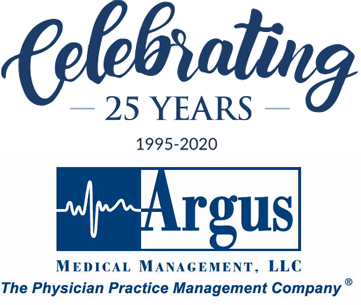 1995:

Initial Formation

2001:

Independent from CHW

2004:

Began Outsourcing

2006:

Began Transition to Web-Based Systems

2009:

Rolled out Arguslink

2009:

Won First RFP: To Provide Services to Providence Independent Physicians

2011:

First Channel Partner to obtain Physician Meaningful Use

2011:

Initiated Billing Company Model

2012:

Coast ACO Affiliation

2013:

Medical Malpractice Risk Management Program

2013:

Formed Offshoring J.V.

2013:

Rolled out ArgusCore

2013:

Over 70 Physicians Certified for MU

2014:

Initiated Channel Partner Program

2009:

Began Co-Management

2012:

Finalized J.V.

2014:

Reached 100 Employees

2015:

Expanded from 1 Client (Argus) to 7

2015:

Reached 150 Employees

1995:

Initial Formation (21 PCPs)

1997:

Became a Multi-Specialty Group

2007:

First IPA Master Contract

2012:

Affiliated Tax I.D, with Coast Premier ACO (5,000 ProHealth ACO Lives)

2015:

Reached 100 Physicians

2015:

Over 20 Master Contracts with IPAs & PPOs
ARGUS LEADERSHIP & ACHIEVEMENTS
Argus Optum Channel Partner Awards
(Argus was the first Channel Partner in 2001 and is still the largest Channel Partner)
2009:

Channel Partner of the Year

2010:

EMR Master Award

2013:

MU Consultant of the Year

2014:

Channel Partner of the Year
Other - Argus:
2010:

Selected by Providence Health System as one of two preferred vendors to provide services to Providence Non-Foundation Physicians
Individual Awards:
2011:

Dr. Robert Lugliani

(Past President, Argus & ProHealth); St. Mary Medical Center's Lifetime Achievement Award

2014:

Vivian Bigam

(Argus Director, Billing & EMR) Optum Lifetime Achievement Award

2015:

Dr. Greta Wanyik

(ProHealth Physician) ProHealth Partners 20th Anniversary Lifetime Achievement Award

2015:

Mary Storms

(Argus Senior Operations Consultant) Argus Medical Medical Management's 20th Anniversary Lifetime Achievement Award
Physician Leadership (Past & Current)
Dr. Barry Allswang

Chief of Staff, Los Alamitos Medical Center; President , PGLB IPA; ACO Board Member

Dr. Mansoor Shah

President, Lakewood Health Plan; President, Coast HealthCare Management; ACO Board Member

Dr. Clayton DeJong

President, PGLB IPA; ACO Board Member

Dr. Arvind Mehta:

Chief of Staff, Pacific Hospital

Dr. Shobha Govind:

Chief of Staff, Lakewood Regional Medical Center